Don't forget your Pole!!
There are three streams to fish while you're here at Big Elk.  We have the perfect balance of Creek and River access.
Little Sugar Creek offers fishing from the Bank.  Bring your own Kayak and paddle upstream, then fish your way back down.  
Elk River and Big Sugar Creek can be fished from the banks or you can take a 4 or 8 mile float to make sure you are exposed to all of the smallmouth bass you can catch.
Our streams have many other species of fish too; largemouth bass, catfish, crappie, goggle eye, blue gill, perch, drum and a few others that may be hiding in the lurks.  

We promote catch and release however, if you're fishing for a meal make sure you know the laws.  Here's the info, straight from the Missouri Conservation Departments Site. Remember, these rules are aimed at protecting our fun, not inhibiting it!
https://huntfish.mdc.mo.gov/fishing/regulations
Need your Permit?  
We've expedited that for you also. Here's the link to purchase your Missouri Fishing Permits
Elk River Enthusiasts
Here are a few links that may help you plan your explorations of Elk River and surrounding streams.  
https://www.missouricanoe.org/river-maps/elksugar.html
https://www.alltrails.com/trail/us/missouri/elk-river-pineville-to-noel
Overnight Floats
Sometimes, it's just plain right to sleep out on a gravel bar, overlooking the stars.  When the water's right and we can arrange it, you can take an overnight float trip with us.  We have options that include up to 20 miles of floating. You can even float back to our campground, camp, wake up and float the next day if you are easing in to the thrill of an overnight adventure.  Overnight floats are best reserved by phone or in person so that we can be sure to get all of the details lined out for you.
Because we want YOU to have the BEST time EVER on ELK RIVER, we're working toward a complete Sporting Goods Store to serve McDonald County.  Check out some of our favorite products below.  Click over to see our entire line.  Remember, you found it at 'Elk River Authority' Sporting Goods Store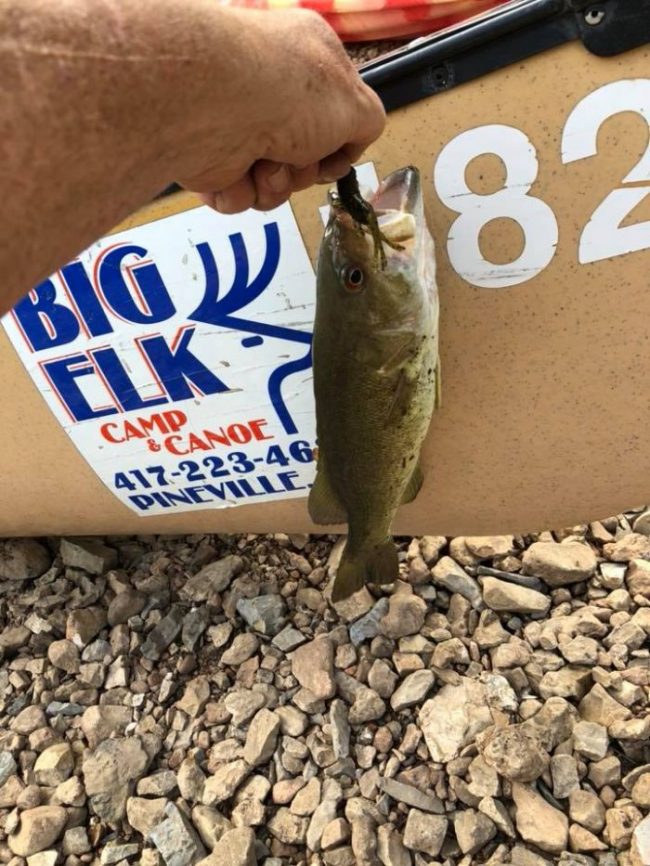 We want to showcase the fish caught and released on elk river.  Send us a picture of you with your fish and be entered to win our Summer Grand Prize! 
Text your picture to: # 417.355.6037
Tell us a bit about the catch.  Each entry is a chance to win one night at the River House in the Off Season.  You can possibly catch another fish or two right from the banks.  There's just one thing.  You have to tell us in the text that you are entering our giveaway, okay?!  Get your rod & reels ready…. and GO!