Perks of the Park
Big Elk has so much to offer in the way of camping and floating, but we also know that sometimes you are just looking for a great place to get outdoors with your family and friends.  Our day passes include access to all of the perks of the park! Our animal pen is popular for kids, located close to the merry-go-round. We have lots of fun games to lend you while you are here such as horseshoes, washers, disc golf and more.  
We're adding to the list every year and the treasure abounds.  There's no better place to spend your time than right here, at Big Elk.  
Here's some other fun you'll find at Big Elk, today!

Fishing at Big Elk is the best because we care about customer service the most.
Read More »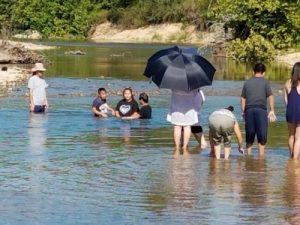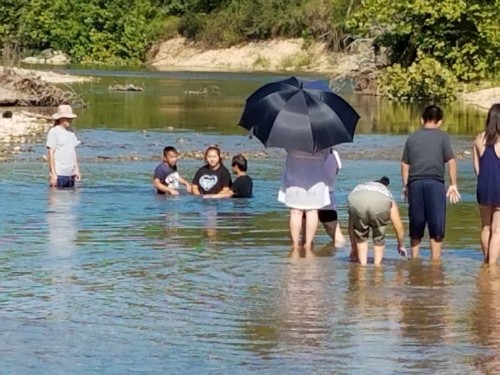 So much fun, right on the river.Our park is unique in that it is right off the highway but still tucked away with abounding serenity. If you are looking to cool off on a hot day, we invite you to visit us. Our day passes are $10/person 8 and above. Day passes include access to
Read More »
Happy Trails to you … until you tube again!
Read More »
Fun in McDonald County
This beautiful area of Southwest Missouri is just a jaunt from Arkansas, Oklahoma & Kansas.  With many hidden treasures it would behoove you to spend a few nights camping with us and your days exploring the many things there are to do in this great County.
Check out some of the cool things we know about.
Tell us some of the fun things you know about too!
Pineville Bike Park is a great place to spend some time with your family on Sunday before you head home.
Read More »
There's more than just floating in Pineville MissouriEver thought about making a trip to Southwest Missouri? Well it may seem like all there is to do is camping and floating but there is so much more to our sweet little town. Are you adventurous? Well you must be slightly to be reading this post. We wanted
Read More »
Life's a beach, come to the river instead! Everyone says they love the beach, but do they really? Here at Big Elk, we never leave the beach without jellyfish stings, salt in our eyes, and sand where it definitely should not be. These are things that stick with us well beyond the ocean, and frankly,
Read More »