Kayaks
The perfect pair to a weekend of camping is a nice long float trip where you can connect with friends, family, or even strangers. Even if you aren't spending the night, though, floating with us always means good times, with good people, and great memories.
   Some of our Favorite Vessels, we have two Jackson Fishing Kayaks. These boats are sure to make your           fishing experience the best on Elk River. When the water's right, we can put these boats in on 
   Big Sugar Creek too! (The fish hide up there, we think).
Canoes
We float plastic boats, the Cadillac of Canoes. Fun for fishing or just floating on down the river. Our service outshines the rest, we are the best on Elk River.
Rafts
We offer 4 Man, 6 Man, 8 Man & 10 Man rafts. When the river's rockin', rafts are a great way to float. You just get in and … well … 'Float'. When the river's low, kayaks are the way to go. Reserve your preferred raft online or over the phone at anytime.
Private Boat Shuttle
Want to Float your own boat? We understand that! For $30.00/ boat, We will tailor a trip just for you. Bring your boat to us, float and we'll pick your boats up and bring them right back to your vehicle. Now that's service! We have 4 or 8 Mile Trip Options Available.
Vehicle Shuttles
Oftentimes we may need to transport your vehicle to the takeout for you. This just depends on what's best for both of us. No matter which way we shuttle you, our goal is for you to enjoy your float! We have 4 or 8 Mile Trip Options Available.
Person Shuttles
Now of course we want you to rent our boats. That's why we're in business. We know you want to float with your group. Let us make that easy for you. We charge $15 Per Person. This includes your inner tube or other inflatable as long as it can fit on your lap.  If it's too big for that, see above; We consider that a Boat Shuttle.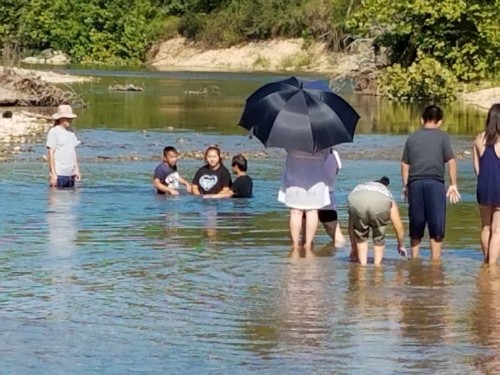 Passionate about our waterways?
Check out iCleanWaterways!
This team is out there making sure your summer float trip is waste free.  Show them some love & make a pledge.  They'll clean 1lb of trash for every $5 spent with iCleanWaterways.
Click to 'Catch' the details!